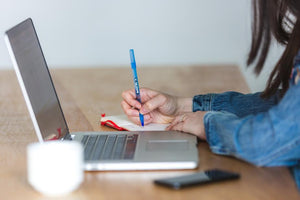 Services
Your design isn't just another project. We're your partner on this journey, driving you towards your goals and unlocking the full potential of your business.
We get to know our clients and work on a number of platforms including Shopify, Square and Squarespace to design and develop a user-friendly website that speaks to its target market and helps boost sales. Our clients leave us with the excitement of a new store and the knowledge they need to fully manage their digital space.
As a multi-faceted design studio, we work on a range of tasks from designing eye-catching graphics to developing websites. We love meeting new people from every background and helping with the next stage of their business. All our designs are unique to tie in with your brand and vision.
Web Design
Your business deserves a digital home that looks & functions beautifully. Each of our websites are tailored to showcase the brand, copy, imagery and services on offer in keeping with the unique image of a business. Our years of experience and our passion for ecommerce will guarantee this.
Web Development
We will create a custom based website that highlights your services and conveys your attention to detail. We also take care of setting domains, professional emails, payment gateways, third-party integrations and SEO.
Copyrighting
The writing of content and product descriptions can prove daunting. We can save you time by ensuring the correct terminology is used to make your site interesting, gain customer trust and help represent your brand. This will also improve SEO for organic reach.
Email Marketing
This is one of the best ways to connect with your audience, so it's important that you get it right from the start, capturing customers instantly with stylish personalised designs and automated flows. Initial setup, plus monthly maintenance packages available.
Art & Illustration
Our creative artistic director, Sinead can design one or multiple illustrations depending on your needs. This will not only make your brand unique but more importantly enhance the personality and perspective of your business. 
High-quality Printing
We design and print exquisite, high-quality business cards, leaflets, banners and vouchers. Our services also include luxury foiling and custom shapes, all of which are designed to make a lasting impression.
Training & Maintenance
Website training is provided so you have confidence managing your new digital space. This includes order fulfilment, processing refunds, adding products/collections and so much more. Monthly maintenance packages are also available upon request.
Shopify Audit
If you already have an existing Shopify store but are dissatisfied with its appearance or performance, we would be delighted to provide you with guidance on enhancing your website and maximising its potential.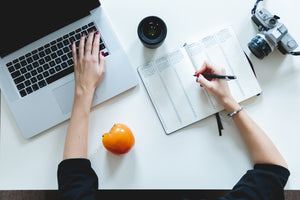 Interested in working together?
Please get in touch for more information.